Adolescent Care Doctor
---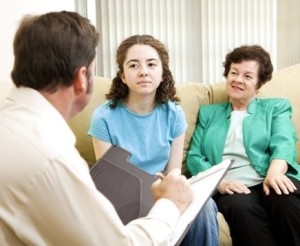 Since our beginnings, we have taken great pride in providing the highest quality of care to the children of our region. "We realize that great medical care is worthless unless a child is willing to see you. We also strive to win the hearts of the children we care for, making their doctor visit a pleasant experience."  From the day your child is born until their nineteenth birthday, we focus on their physical, emotional, and psychological growth. We do our best to provide the complete care to this age group that pediatricians can uniquely offer.
The most critical and important stage in human life is Adolescent. This is transitional phase of human body. In adolescence age a child grows in to adult which includes changes in physical, psychology of a child. As this is very important phase of human life so it is very important for every child to understand the criticality of this stage. It is very important for parents also to understand the needs of adolescent child. As the hormones grows and changes the physical appearance in body so it is important to give proper knowledge to children regarding the issues which they can face during this transition.
Dr Dinesh Singhal MBBS from Maulana Azad Medical College is taking care of all the issues which adolescent child faces. Dr Dinesh Singhal provides comforts to their adolescent patients and listens to their problems and needs. Child moving from childhood stage to adult age needs a person who can guide him to overcome the issues faced during these critical years. Dr Dinesh Singhal acts as friends which provide these children a great comfort. Dr Dinesh Singhal's clinic is in Dwarka which provides various types of facilities:
● Newborn care
● Vaccinations
● Nebulisation
● Childhood Nutrition
● Childhood Infection
● Child growth and development
● Consultation
● Immunization
● General Pediatric
● Parental Tips and counseling
Parent's tips and Counseling is an important part of adolescent age. Dr Dinesh Singhal acts as mentor to parents to guide parent how to resolve various issues of adolescent ages. The knowledge of this stage is passed to parents so that they can talk to their children frequently during these stages.
Human Life is critical to understand but when you get a mentor like Dr. Dinesh Singhal it becomes easier for parents to understand the needs of their adolescent child.