Child Vaccination In Delhi
---
Childhood vaccines protect children from a variety of serious or potentially fatal diseases, including diphtheria, measles, meningitis, polio, tetanus and whooping cough. If these diseases seem uncommon — or even unheard of — it's usually because these vaccines are doing their job.
Vaccination is one of the most effective child survival intrusions. Vaccination is given to children to avoid the risk of diseases. The first Vaccine (Small Pox) was discovered in 1798 in India. One of the best small pox recorded outbreak was reported from Goa when an average of 8000 children died. India is among the major buyers and makers of
vaccines locally as well as globally.
ORIGIN OF VACCINES
Vaccination is a miracle of modern medicines. In the past 50 years, with the invention of VACCINATION, in its own modern era, Edward Jenner could save many people worldwide.
In 1958, there were many cases of measles in the United States which resulted in death. After the introduction of new vaccines for measles, the number of cases dropped to lesser amount. Small pox used to be a common disease throughout the world which also resulted in twenty to thirty percent death of infected people.
Louis Pasteur further developed the techniques during 19th century extending its use to killed agents protecting against Anthrax and Rabies. As Vaccines became more popular, many people began to underestimate the value of Vaccines. Vaccines are now used against a wide variety of diseases.
Child Vaccination in Delhi
Vaccination protects your baby and toddler from several serious diseases. The World Health Organisation (WHO), the medical authorities all recommend that children must be fully immunized. Immunization helps protect against a number of serious diseases. The risk of these diseases is far greater than the very small risk of the immunization. If enough people are immunized against diseases, the diseases can't spread easily. The Child Vaccination protects against:
 Diphtheria
 Hepatitis B
 Measles
 Mumps
 Whooping Cough
 Polio
 Rotavirus
 Rubella
 Tetanus
Let us take the state of Delhi for our analysis and further study. All new-born will receive a full course of Hepatitis B child vaccination in Delhi within 48 hours of birth. The second dose will be after a month and the final Hepatitis B child vaccination in Delhi will be given when the child is six months old. Depending upon the age of child, different vaccines are given at different doses.
Are Vaccines unnatural ?
Vaccines are bad for human bodies. And contain the live worms which cause the infections and diseases. This is what majority of the humans believe. But this is not the truth. By Vaccination, we are introducing the infective agent, in a form which is inadequate of forming any illness, but in turn it will protect the individual
from illness.
Importance of Vaccines
Child Vaccination is one of the best ways to protect children against serious diseases. Infants and toddler are very accessible to infectious diseases. People, who are not immunized, increase the chances of spreading disease to others. Vaccines work with the immune system's ability to recognize and destroy antigens. Parents want to do their best to make sure their children are healthy and protected from serious diseases. Vaccination is the best way to do that. So it is every parent responsibility to make sure their children are vaccinated on time.
Dr. Dinesh Singhal is a specialist for child vaccination in Dwarka Delhi. Holding MBBS degree and MD pediatrics, he has an experience of 17 years in this field. Some of the services provided by Dr. Dinesh are New born care, Vaccination, Genetic diseases etc. He is practicing as Child specialist since last 15 years. He has been providing excellent services not only to treat diseases but also he is aiming to support the patients by active interaction. All child vaccinations in Delhi are available for the safety of every child.
World Health Organisation (WHO) declared India as a Polio free nation in 2014 and Vaccination is mandatory in today's world.
The childhood immunization schedule may become more complex over time as scientific advances are made and new vaccines are developed. Vaccine safety is critically important, but a determination of safety is ultimately a value judgment. Let us know if you need any help or education in Child Vaccination in Delhi, Dr. Dinesh Singhal helped many and looking forward to give you the right guidance to ensure your child health fit and fine.
For Child Vaccination in Dwarka Delhi, visit Dr. Dinesh Singhal: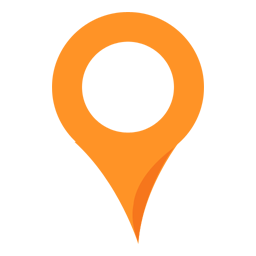 Address: 104, 106, Vardhman Sunder Plaza,MLU Plot No. 12, Sector-12, Dwarka, New Delhi-75
Contact No: 981-042-7503, 011-28033122
Email I.D:   info@drdineshsinghal.com