Newborn Specialist in Dwarka
---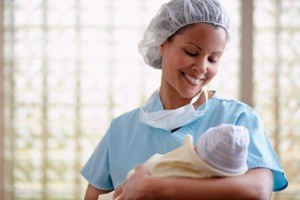 These are different terminologies used to describe someone that assists parents and cares for infants during the night in your home. Dr Dinesh Singhal (Newborn specialist in Dwarka) can tell you the right way to take care of your newborn.
Newborn babies are like tiny suns, in a mystic way that bring warmth, happiness and grace into our lives. The first touch of our newborn is one of the most precious moments of our life. Babies bring the thrill of amazement the moment when they are born. It brings a smile on our face which never dwindles away.
A healthy baby has shining eyes, walks with charm on face into the world and spreads happiness. Nurturing a healthy kid is actually an appalling task, especially for somebody who is going to be a parent for the first time. And it's normal to panic when our little one isn't feeling well. Is it teething? A cold?. The moment we face any newborn illness then we call the best Pediatricians who actually cure the disease and satisfy parents. Every parent wants the best for their baby and doctors are clearly no exception! When a baby is born, parents are pretty much going to be in need of help '24×7'. Dr. Dinesh Singhal is the best newborn specialist in Dwarka Delhi.
Dr. Dinesh Singhal is very polite in nature and genuine towards his work. Safeguarding children's health is his utmost priority. He gives attention and ample time to every patient, which is very hard to get with any first-rated pediatrician. That's why he is known as the best newborn specialist in Dwarka. He always checks the baby's weight and height, and prepares a growth curve for parent's better understanding. In-depth check up of the eyes, ears, joints etc. are also done by doctor to look for signs of any abnormal growth and infections.
Apart from his own work, he enthusiastically takes part in several Pediatric Conferences held in different parts of the country. He is also actively involved in working for social causes like organizing medical camps in slum areas.
Care Hope Heal clinic is a specialist newborn clinic in Dwarka Delhi where Dr. Singhal has made your newborn' s health his No.1 priority. We share the same ambition as you: to keep your child healthy, happy and safe!
Whenever you feel any requirement of newborn specialist in Dwarka Delhi, contact: 011-28033122